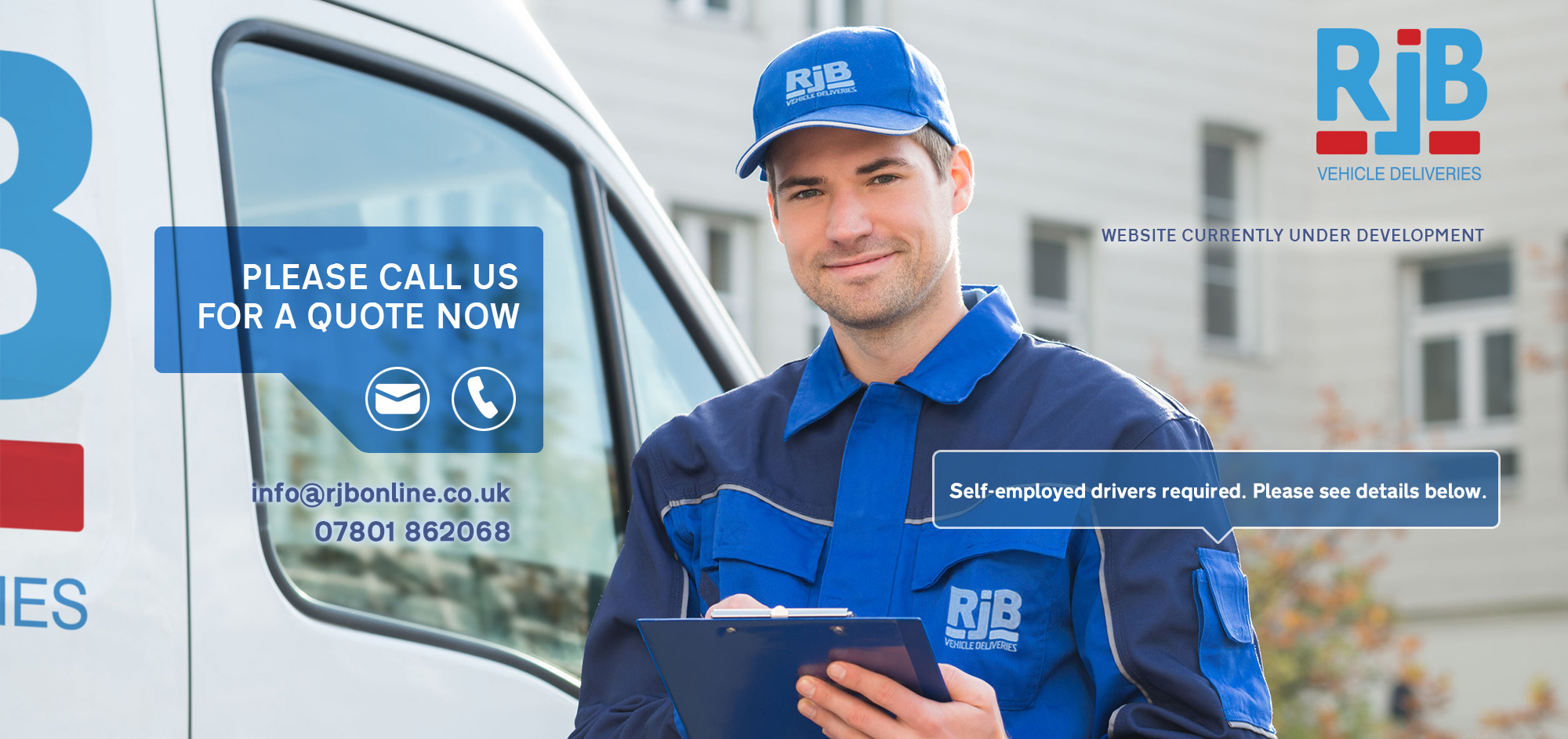 WEBSITE CURRENTLY UNDER DEVELOPMENT.
PLEASE CONTACT US ON THE DETAILS BELOW
FOR A QUOTE.
*** Drivers Required ***


Various positions (full and part-time and opportunities for evenings and weekends) exist for self-employed drivers in a local vehicle delivery company
based in Long Buckby to transport new and used vehicles around the UK using trucks and trailers.


Essential: Full UK Driving licence with a maximum of 6 points (no DR or DD points) that as a minimum permits you to pull a 3500kg trailer.
Good interpersonal skills as you will be delivering new vehicles to customers.


Advantageous: A driver's CPC and knowledge of tachographs would be advantageous however if not training will be given.

Please contact us on 07801862068 for an informal discussion or alternatively,
email your CV and/ or details of your licence and driving experience to enquiries@rjbonline.co.uk.

---------------------------------------------------------------------------------------------

RJB Vehicle Deliveries have been operating transported vehicle deliveries since 1997 and have grown significantly to include a full
range of fleet service solutions. RJB operate from a central base located in Northamptonshire and cover the whole of the UK
providing the most flexible fleet package tailored to your business needs.



Nationwide Single or Double vehicle transport
Driven/Trade Plate Deliveries
New Car Deliveries
Fleet Collections & Deliveries
Dealership Transfers
Car/Van Repairs
Trailer Hire
Vehicle Valet



COPYRIGHT RJB. 2017 . All rights reserved